Copyright © All rights reserved. Made by SCDA Edinburgh District Designed by Walter Hampson



Northern Division:
Palace Players Youth - Down Came The Rain by Burgess Clark *
Eighteen-year-old Michael and his fourteen-year-old brother Brucie -- who has been considered mentally "slow" since birth -- venture out on a camping trip together. Brucie's never-ending curiosity becomes increasingly unbearable to Michael, especially when the questions involve the death of their mother. Down Came the Rain is a touching, sad, and ultimately hopeful exploration of two vastly different brothers, and how they navigate the delicacy of family and truth.
Eastern Division:
Aberdour Players Youth Theatre - The Importance of Being Earnest (abr) by Oscar Wilde
In this one-act adaptation of Oscar Wilde's beloved romantic comedy, the stakes are even higher and the deadlines even tighter for poor Jack Worthing, whose alter ego "Ernest" comes back to haunt him in the form of his rakish friend Algernon Montcrieff, who adopts the false identity to woo Jack's ward Cecily.
Western Division
Dunlop Players Youth - The Dust of The Streets by Harry Glaff *
Set in the Jewish ghetto of Warsaw in July 1942 at the beginning of the Nazi's infamous "Final Solution" pogrom when day after day, thousands of men, women and children, innocent of any crime, were taken to their death, the play is a tribute to the persistence and bravery of the children, turned smugglers, who endangered themselves countless numbers of times in order to sustain their families and the community as a whole.
Highland Division
Thurso Players Youth - Blackout by Davie Anderson. *
Blackout is the true story of a 15-year-old boy charged with attempted murder who tries to piece together the events in his life that have brought him into a secure care unit and threaten to keep him there.
* Strong Language/Adult themes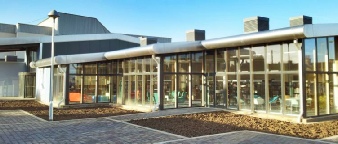 Scottish Community Drama Association
2015 National YOUTH Final
- SCDA Festival of One Act Plays
Scottish Youth Final 20th June 2015
Lochgelly Centre
Bank Street
Lochgelly, KY5 9RD
a 424-seat theatre ideal for community theatre groups